Making a Difference
Ripon College Cuddesdon's history began when the Bishop of Oxford, Samuel Wilberforce, built the College in the grounds of his palace in 1854 with funds raised from generous benefactors.  The College then accommodated 12 men.  Through the continuing generosity of many people over the years, the College has now grown to be one of the largest Anglican theological colleges in England.
Recent fundraising campaigns have led to the building of the Edward King Chapel, student bursary and hardship funds, and the refurbishment of the Liddon wing with the en-suiting of student bedrooms.
A single gift, regular donation or a legacy will help Cuddesdon to stay at the forefront of theological education for the benefit of the Church of England and the wider Anglican Communion.
Make a Donation
You can make a donation by cheque made out to 'Ripon College Cuddesdon', or set up a standing order online with your bank. Please see forms below for details:
International donations: Tax efficient giving from overseas can be conducted through TrustBridge Global directly into the Ripon College Cuddesdon Fund. 
I have had a long association with the College, having been a Governor for many years, and have always been impressed with the character, ethos and commitment of the community. It is with confidence that I am able to lend my support to Cuddesdon.
The Cuddesdon 500
The goal is to have 500 staff, students, alumni and friends committing to donating £5 per month. 50% of each donation goes directly to student support in areas that are not funded through fees and maintenance grants, and 50% goes directly to improve facilities.
To download a Cuddesdon 500 form, please click here. If you would prefer to receive a form in the post, please email Sophie at [email protected].
The Cuddesdon Society
Membership is conferred on people who have made a significant contribution to the College through service, major donation, regular giving over a period of time or have left a legacy to the College in their Will.  It is the College's pleasure to recognise these contributions by inviting members to a special event each year. Previous visits include Martin Fiennes showing us around his family home of Broughton Castle; Hatfield House; the private book collections at Winchester College; the Deanery of Christ Church, Oxford; Cumberland Lodge in Windsor Great Park; and private tours of Hampton Court Palace and the Tower of London.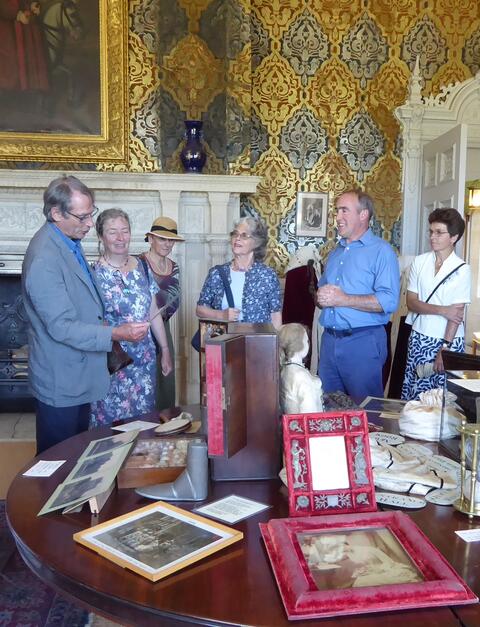 Making a Legacy
Bequests can be used for meaningful developments, and if you would like a bequest to be used for a particular purpose, it may be possible to associate your name for perpetuity with a particular fellowship, building, bursary or room.
If you have already made a Will, and now decide that you would like to support the College, all you need to do is to add a codicil. Your solicitor will advise you how to do this and there is standard wording that can be used*:
"I give (a full description of the gift and its location) to Ripon College Cuddesdon, Oxford OX44 9EX. I direct that the receipt of the Bursar for the time being of the College shall be a sufficient discharge to my executors."*
You can specify a gift of money or any other assets that you leave behind, and any donation made in your Will is free of inheritance tax which can help reduce the tax burden on your estate.
*Different laws apply in Scotland so please seek advice on drawing up a Will or adding a codicil according to Scottish Law.
For any questions about donations or legacies, please contact Sophie Farrant, [email protected] or 01865 877422.