The Part-Time Pathway offers students an opportunity to study and prepare for ordained ministry while continuing to live and work where they are. We meet for a meal, worship and teaching at Cuddesdon on thirty Tuesday evenings per year, spread over three terms. In addition, there are six residential weekends and a six-day Easter residential week each year, offering important opportunities to study in depth and to build lasting relationships with fellow students.
Sharing resources with the full-time residential community, students' training and formation is facilitated by tutors who are academic experts in their field as well as experienced ministry practitioners. Students have access to all the resources of the College, including the Chapel, Library and Common Room.
During training, students have the opportunity to encounter and learn from other part-time students on different Cuddesdon pathways, pioneer ministers training in partnership with Church Mission Society, people training as licensed lay ministers, as well as visiting preachers and scholars from this country and across the world. Cuddesdon is a vibrant hub of theological learning and spiritual and ministerial practice, and we encourage students to ask questions, to grapple and to pursue their passions.
Part-Time Pathway (Accelerated)
At Cuddesdon we also offer a two year accelerated training option. If you have the time available, you can stay overnight at the College on a Tuesday and then study with the full-time residential students on a Wednesday morning. This provides an opportunity to mix with, and belong to, different year groups of part-time and full-time students.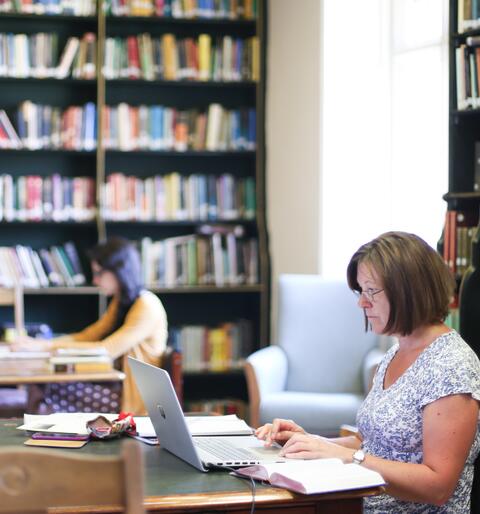 Placements
Students on the Part-Time Pathway are expected to complete two placements during their course of study. In their penultimate year, they engage in a community placement, experiencing ministry in a secular context, such as a hospice or prison. In their final year, students complete a parish placement, during which they experience ministry in a context or a style/tradition different from that of their home church.
Open Day
We warmly invite you to come to an Open Day at Cuddesdon which will give you the opportunity to chat informally with students and staff, to experience worship, and to ask questions.