Please keep in touch with us by subscribing to receive to our newsletters and following us on Facebook or Twitter - links can be found in the bottom banner of this page.
We value our alumni and derive great encouragement from their continued support and prayers. Alumni receive quarterly email newsletters which include invitations to events as well as articles, book reviews and news updates. 
Alumni are also entitled to a 20% reduction on accommodation and conference facility rates. Please contact our Hospitality Team on [email protected] or 01865 874404 for details.
Financial support from alumni, in addition to other donors, helps us to continue providing high quality education and ministerial formation, and to provide financial assistance to those students who need it. 
If you would like to find out ways you can donate to the college, please go to our Donate page.
If you would like to update your contact details or send us your news, please contact Sophie Farrant, [email protected] or 01865 877422.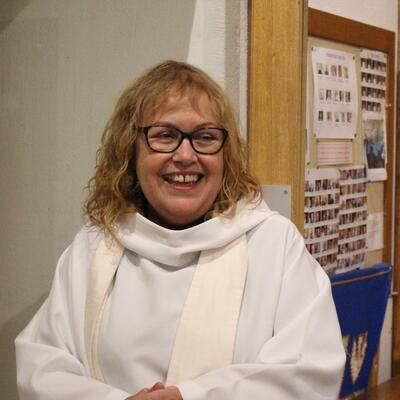 Having studied at Ripon College Cuddesdon for three years on the Part-Time Pathway (Oxford Ministry Course), I served my curacy in the Benefice of Osney, Oxford. Alongside being Associate Priest in Wolvercote and Wytham, it is my privilege and joy to be back at Cuddesdon as Chaplain with the Full Time Pathway students.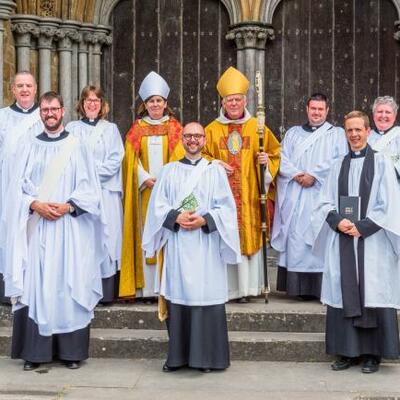 Ollie Blease (centre of picture) was ordained at Salisbury Cathedral on 1st July 2018, and became the new deacon at St Bartholomew and All Saints Church, Royal Wootton Bassett.  
Ollie said "Having worked in a lay role in a church previously, I am very excited to be going back into parish ministry in a new role. I am looking forward to getting to know...